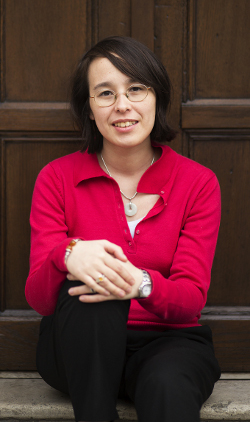 Guest of Honour: Aliette de Bodard
Aliette de Bodard was born in the USA, but grew up in Paris. She discovered science fiction through the works of Isaac Asimov, and then moved to fantasy after finding a copy of Ursula Le Guin's The Earthsea Quartet. Passing some highly competitive entry examinations, Aliette gained a place at the École Polytechnique, one of France's top engineering schools. She started writing regularly during her studies as a distraction from science, working on both novels and short stories.
Aliette is the author of The Universe of Xuya series, which was a finalist for the 2019 Hugo Award for Best Series, and has also written the Dominion of the Fallen series. The Tea Master and the Detective is also a finalist for a Hugo award, in the Best Novella category. Aliette lives in Paris with her family and Lovecraftian plants that are steadily taking over the living room.
Due to other commitments, Aliette can only join us for the Friday and Saturday.
For a full bibliography of Aliette's work see here.